Chilham, St Mary Photo, Purbeck marble sarcophagus
Travel information for Chilham, St Mary
<<
Previous
-
Next
>>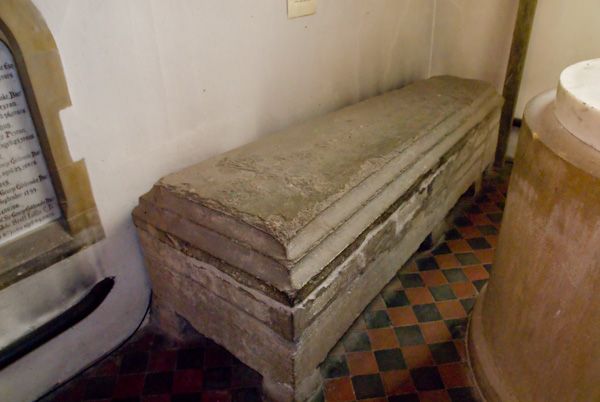 License this photo for your own use
At the very east end of the north aisle is a sarcophagus, found under the floor of the north transept. It was hoped that it might contain the lost shrine of St Augustine, which was known to have been kept at Chilham after the Dissolution of the Monasteries destroyed St Augustine's Abbey in Canterbury. Unfortunately, the sarcophagus was found to be empty, and no one knows what it was used for.
All photos of Chilham, St Mary
Attraction search

Passionate about British Heritage!
TOP