Abingdon-on-Thames Photo, St Helen church
Travel information for Abingdon-on-Thames
<<
Previous
-
Next
>>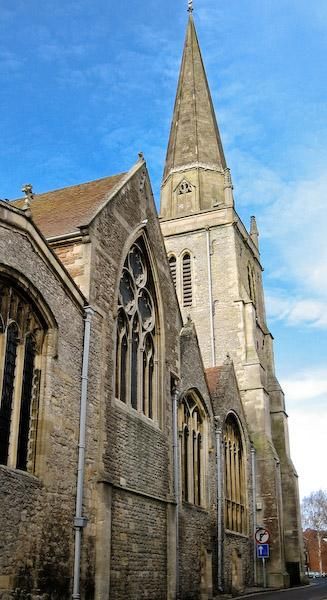 License this photo for your own use
St Helen church. This is a quite attractive church, dating in parts to the 13th century. The tower and spire is 15th century, with some Victorian remodeling. In the interior are some attractive Elizabethan and Jacobean memorials, and a memorial brass brought here from the old abbey church after the Dissolution of the Monasteries.
All photos of Abingdon-on-Thames
Attraction search

Passionate about British Heritage!
TOP