Altarnun, St Nonna's Church Photo, Robert Daye carving
Travel information for Altarnun, St Nonna's Church
<<
Previous
-
Next
>>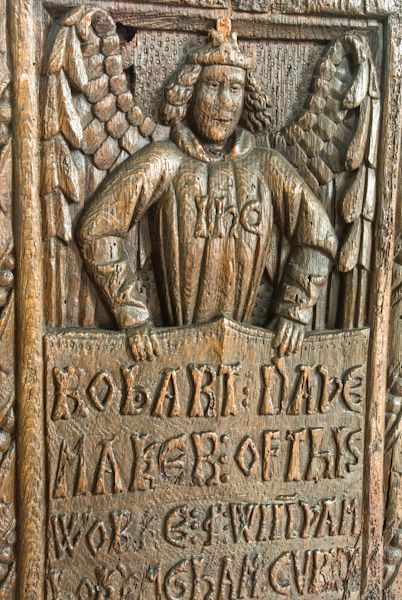 License this photo for your own use
An 'artist's signature of a different sort. Robert Daye was the craftsman responsible for carving the wonderful bench ends at Altarnun. We know because he tells us so, in this 'self portrait' carving and inscription on one of the bench ends.
All photos of Altarnun, St Nonna's Church
Attraction search

Passionate about British Heritage!
TOP