Hillesden, All Saints Photo, Sundial
Travel information for Hillesden, All Saints
<<
Previous
-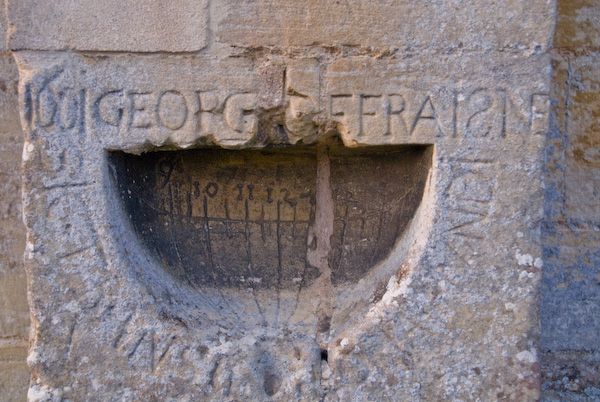 License this photo for your own use
This unusual recessed sundial is set into the wall beside the south porch of Hillesden church. The date 1601 is scratched above the recess, but that may be a later addition. Assuming you got your lines indicating the time aligned correctly, all it would take to turn this into a functional sundial is a short upright shaft inserted at the entrance of the recess.
All photos of Hillesden, All Saints
Attraction search

Passionate about British Heritage!
TOP