Golden Boy of Pye Corner Photo, Inscription at the base of the Golden Boy
Travel information for Golden Boy of Pye Corner
<<
Previous
-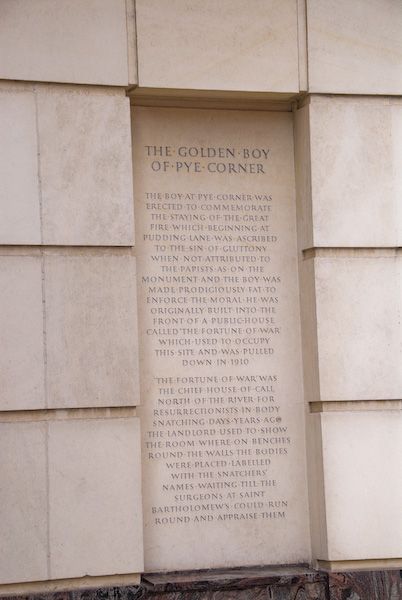 License this photo for your own use
The inscription relates the story of the Golden Boy, and the pub Fortunes of War that used to stand on this spot. The pub was a drop-off point for body snatchers to leave bodies for surgeons from St Bartholomew's hospital.
All photos of Golden Boy of Pye Corner
Attraction search

Passionate about British Heritage!
TOP