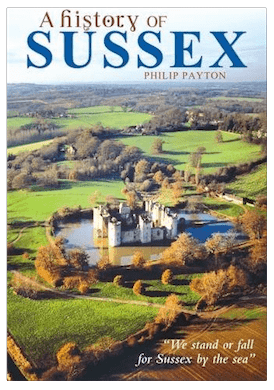 In 1912 an amateur archaeologist named Charles Dawson astounded the scientific world when he discovered the earliest human remains ever found in a gravel pit near the Sussex village of Piltdown, north of Lewes. Dawson built a worldwide reputation for his discovery, but that reputation was left in tatters when it emerged some 4 decades later that the skeletal remains were part of an elaborate hoax, with the skull constructed from a mix of human and ape bones carefully painted to give them an appearance of great age.

The story of Piltdown Man is one of the opening salvos of a fascinating new book by Philip Payton entitled 'A History of Sussex', from Carnegie Publishing.

Payton has done a magnificent job of covering the broad sweep of Sussex history, from the first dinosaurs to the Roman invasion, from the Roman Saxon Shore forts to the devastation of the Black Death, and Sussex in the Railway Age to how people lived through the dark days of the Battle of Britain.
Posted: 2017-10-17
Read more: A History of Sussex Book Review