Historic Houses Association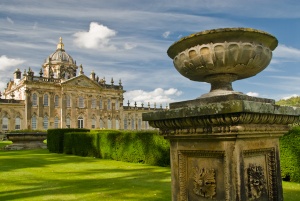 Most people have heard of the National Trust and know about the value of an NT membership. Others will have heard of the English Heritage and their membership card, which allows free entry to hundreds of historic properties around the UK, including stone circles and castles. But if your passion is stately homes, there's another organisation that you need to consider. Its the Historic Houses Association (HHA).
The HHA is an association of 1500 privately owned historic houses (stately homes), parks and gardens throughout England, Scotland, Wales, and Northern Ireland. Included in the HHA are such national treasures as
Althorp
,
Glamis Castle
, and
Castle Howard
. Beyond these "big names" there are hundreds of wonderful historic manors and lesser known houses such as
Great Dixter
(East Sussex) and gardens like
West Dean
, near Chichester.
A membership in the HHA carries with it free entry to about 300 HHA properties, a quarterly magazine called "Historic House", and optional discount tours especially arranged for members. Membership is valid for 12 months from purchase and you can get a discount for paying by direct debit.
Most historic houses have entry fees in the range of 8 - 12 pounds or more per adult, and the amounts can eat into a traveller's budget quickly. Current membership fees in the HHA are GBP 47.00 single membership, GBP 75.00 double membership, and GBP 23.00 for each additional family member at the same address. If you plan to visit more than a few historic houses in Britain, an HHA membership will quickly pay for itself.
For full details on the HHA see their web site at:
http://www.hha.org.uk/
, or contact the assocciation at:
Historic Houses Association
2 Chester Street
London
SW1X 7BB
Tel: +44 (0)20 7259 5688
Fax: +44 (0)20 7259 5590
Email:
info@hha.org.uk
Membership enquiries should go to:
Heritage House
PO Box 21
Baldock
Herts.
SG7 5SH
Tel: +44 (0)1462 896688
Fax: +44 (0)1462 896677
Email:
hhafriends@hall-mccartney.co.uk
Attraction search