Rhuddlan Castle photo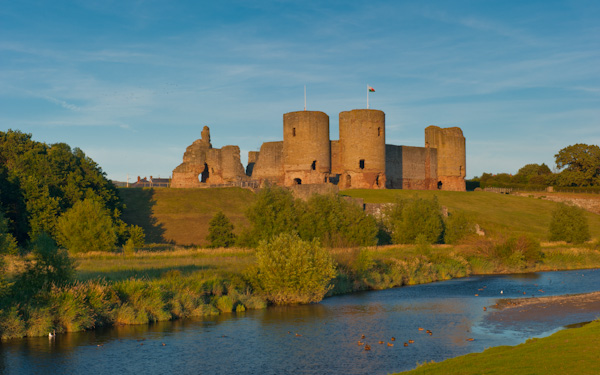 Rhuddlan Castle
Back to NORTH WALES & BORDERS CASTLES OF WALES
HISTORY CORNER
Name the Historic attraction
British Heritage Awards
Celebrate the best of British Heritage in our annual
British Heritage awards.
British History Quiz
This ransom was first paid during the reign of Aethelred the Unready to prevent Danish attack
This Day in British History
20 November, 869
Death of St Edmund
A Danish force under Ivar defeated and killed Edmund, king of the East Angles, at Hoxne, Suffolk. Edmund was later sanctified as St Edmund. His death is a frequent theme in medieval wall paintings, where he is represented tied to a stake, while Danish archers shoot at him.
Monarch Mayhem
This king was married twice, the second time to Joan of Navarre