BritRail Pass
The BritRail Pass gives foreign visitors the freedom to travel England, Scotland, and Wales at their own pace by train. You may choose from a variety of rail options as outlined below, to find the pass that best fit your needs, or view Frequently Asked Questions.
Fares are subject to change, so Check Current Britrail Fares to order your pass.
BritRail Consecutive Pass:
Consecutive days of travel within Britain. Choose from four type of consecutive day passes: 8 days unlimited travel, 15 days unlimited travel, 22 days unlimited travel and 1 month unlimited travel. Heathrow Express rail service between London Heathrow Airport and Paddington Station is included (constitutes a day of travel on your pass). You have your choice of 1st or 2nd class train travel.
BritRail Consecutive Pass Youth:
Same as BritRail Consecutive but designed for youth (people under 26 years of age and is in 2nd class).
BritRail Consecutive Pass Senior:
If you are 60 and over, you can get the the same features as the BritRail Consecutive Pass but at a great savings!
BritRail FlexiPass:
Allows you to travel throughout Britain at a leisurely pace, Pick and choose the days of travel within 2 month.
BritRail Youth Flexi Pass:
Same as BritRail Flexi but for people under 26 years of age.
BritRail Seniors Pass:
For those who are 60 and over, enjoy the special price.
Assorted Passes:
BritRail London Plus Pass:
Provides train travel for day trips out of London including Cambridge, Windsor Castle, Oxford, Salisbury and Brighton.
BritRail Pass + Ireland:
Provides travel in Britain and Ireland, excluding the ferry crossing costs.
BritRail Scottish Freedom Pass:
Allows travel by rail plus ferries to the Scottish Islands.
London Visitor Travelcard:
Special pass for London's Underground and Bus networks.
For more information on the various passes available, Check Current Britrail Faresat the official VisitBritain website.
FAQ:
What is the difference between the Consecutive Pass and Flexipass?
The Consecutive pass is valid for the number of days purchased one day after another. For an example, a 15-day pass is 15 days in a row, June 1st through June 15th. You do not have to travel every day, but you do not get a refund for unused days. Flexipasses give the flexibility of purchasing a number of rail days to be used within a certain time frame. Depending on the pass, it may be 15 days, 1 month, or 2 months. This allows you to then spend time between your days of train travel.
Does my pass cover sleepers?
Your railpass does not cover sleepers. Night trains require an advance reservation for a sleeper or couchette. If you will be utilizing a night train, it is necessary to make an advance reservation and there will be an additional cost.
What is the difference between first and second (coach) class?
First class is more quiet and spacious with fewer seats per compartment or car. There is more room for luggage and generally will be less crowded as most Europeans travel in second class.
Do trains provide meals?
Most long-distance trains have a restaurant or buffet car and some have bar cars. Meals are usually not available on overnight trains, but if they are, the sleeping car attendant will take your continental breakfast order. On shorter trips, snack vendors travel regularly through the train. Feel free to bring your own food and make a picnic on the train.
How do I validate my passes?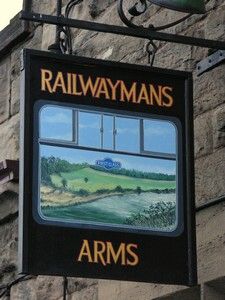 Validating your rail pass is one of the first things you'll do when arriving at the train station on your first day of travel. Validation is required once and commences the time period of validity for your pass. Do not make any marks on your rail pass prior to validation. When arriving at the train station on your first day of travel proceed to a ticket window and present your rail pass along with your passport and/or other positive identification. The attendent will then write in the beginning and ending dates of activity for your rail pass and your passport number on your pass.
To make sure the dates entered by the attendent are correct you may want to write down the beginning and ending dates on a seperate piece of paper and present it along with your pass. Make sure that you and the rail representative are in agreement of the dates before he writes on your pass. This is especially helpful if you are pre-validating your pass. Be sure to write the dates in the European format of day/month. If you board a train with an un-validated pass you will be fined by the conductor. To avoid additional expenses and inconveniences, allow yourself the extra time to validate your pass before departure. If the dates or passport number entered by the rail attendent are incorrect, point it out immediately. Do not use the pass and proceed to the nearest Rail Aid office to have it exchanged. In the event that you validate or pre-validate your pass and do not use it, have the pass stamped "not-used" by a rail representative so you may use it again.
Using your validated rail passes
After having your pass validated, you're free to use the trains as much as you like within the validity of your pass. Holders of a consecutive day pass have virtually nothing left to do with their pass other than presenting the pass on the train or making an occassional reservation. Holders of a flexipass must write the day's date of travel (in ink) on their pass in the appropriate box before boarding the train. Failure to do so will result in a fine being levied.
Be careful when entering the travel date on your pass, as incorrect dates result in the loss of the travel day. Tampering with the pass will result in a fine and/or confiscation, so be particularly careful when entering the days on your pass. When the train is underway the conductor will come by to check tickets. Have your pass ready to present when asked. If the train makes a number of stops en-route you may need to present your pass a few more times, especially on long distance trains when there is a personnel change. At some international borders you will need to present your pass to border patrol. Have your passport and identification ready and be cooperative.
What if I run out of days?
If you are traveling with a rail pass and either your pass expires or you use all the days, it is not possible to add days on to your pass. If you purchased a flexipass and determined before you ran out of travel days that you would need more, purchase point-to-point tickets for the shortest trips and save your pass for the long-distance trains. Short trips are typically inexpensive and you'll save even more by using your pass for long trips.
Do UK cities have more than one train station?
Most major cities around the world have more than than one major train station. Determine before you travel if your departure or transfer city has more than one station. Make sure, if you are changing trains to continue to your destination, that the train departs from the station you are at. Ask at the information booth at the stations for more information. These UK cities have more than one rail station: Dover, Exeter, Folkstone, Glasgow, Harwich, Liverpool, London, Manchester, Portsmouth, Ramsgate, Southampton, Weymouth, Worcester.
What do I do if my passes are stolen while in Europe?
An optional Rail Pass Protection Plan is available that will reimburse the rail pass holder in the event of loss or theft of the pass while traveling in Britain. Insurance is non-refundable and must be purchased at the same time as the rail pass.
Click to find out more information on the various passes available, and Check Current Britrail Fares with VisitBritain, the official UK tourist board.
Attraction search