Wales - Historic attractions and History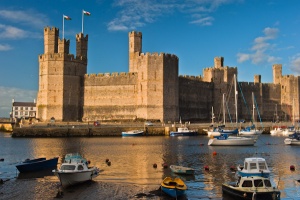 Wales is a land of contrasts, from secluded mountain valleys to crowded cities, with a heritage spanning the gamut from rich poetry and song to the grit of the coal mines. We've tried to create a guide to Wales that takes in all those aspects, from the practicalities of getting there to history and culture.
For a quick overview of what to see and do in the various regions of Wales, we suggest you start with our Virtual Tour. Or jump right to a specific region or topic by clicking on the map below or the menu to the right. Find places to stay in our self-catering cottages directory. And if you'd like some background on the rich heritage and culture of Wales, browse our History of Wales. See also our Castles of Wales photo gallery.
Best of Britain Express Art Prints