London Travel Guide
Historic Places
Major Historic attractions
London History
The colourful history of the city of London brought to life
The London Encyclopaedia - detailed articles from the definitive reference book about London.
More Attractions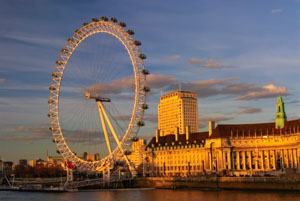 Most popular
Top 10 London Historic Attractions
Newest attractions added:
Bunhill Fields Burial Ground
Cleopatra's Needle
Clerk's Well
Covent Garden Market
Golden Boy of Pye Corner
Postman's Park
Royal Opera House
Temple Bar
Temple Church - photo gallery
Tower of London timeline
London attractions map - highlighting major attraction locations.
Get free entry to top attractions with The London Pass
London Travel Tips
Tips, tricks, news, and first-hand accounts of travel in London.
London Events - traditional events, from the Changing of the Guard at Buckingham Palace to the Lord Mayor's Show, the colourful pageantry of London.
London is more than one of the great cities of the world - its almost a country in its own right. The sheer size and scope of London can make travel pretty intimidating for visitors. Even the act of travelling around Greater London or into London's historic centre can be daunting for the first time visitor.
Fear not! We've made it easy for you! In our London Travel Guide you'll find out what to see and how to get there. We profile top London travel attractions and tell you how to get the most from your visit with first-hand information, tips, and tricks from experienced travellers. Its our hope that the London Travel Guide will make your trip to London easier and more enjoyable. Happy Travels! If you have any tips or highlights that you'd like to share with other readers, let us know!
Attraction search