Country Houses in England
About the gazetteer

These are only some of the wonderful country houses you can visit in England. I'll be adding more as time and my three-fingered typing style permits. You can take it as a given that most Country Houses, (sometimes called historic houses or, more often, stately homes), have extensive collections of art, furniture, and paintings. Those that are exceptional or have works of particular interest have been noted. Many country houses are members of heritage organisations such as the National Trust or the Historic Houses Association, and a membership in either organisation usually allows free entry - a considerable savings if you plan on visiting multiple houses.

North Americans please take note : Many of these houses are only open afternoons. Why? Often because they are still family homes, or, as a means to preserve the sensitive contents from too much traffic and exposure to light. If a favorite house of yours has been omitted, it was probably because it had restricted opening hours; I have selected those houses which are open more frequently, to minimize the possibility that you will be disappointed. For optimal peace of mind, please visit the official website, phone or check with a local tourist information centre.

Newark ParkOzleworth, Gloucestershire, England Starting life as a Tudor hunting lodge, Newark Park was converted to a Georgian country house. It is located on a cliff top, offering superb views to the River Severn. ... more

Our picks as the 5 most interesting Historic Houses to visit in England:

Hudsons Historic Houses and Gardens

- HUDSONS is the definitive annual guide to heritage property in Britain. As the British Tourist Authority called Hudson's the "bible" of the stately house visitor to Britain. The website provides a gateway to these properties and also indicates which are available not just for visiting but also for special events, weddings,and accommodation. It incorporates all categories of ownership be it National Trust, private or public.

Country House Database - 7000 country houses in the UK and Ireland profiled
Text © David Ross and Britain Express
HISTORY CORNER
Name the Historic attraction
British Heritage Awards
Celebrate the best of British Heritage in our annual
British Heritage awards.
British History Quiz
This king of Wessex followed his father, Alfred the Great, to the throne
This Day in British History
01 November, 1848
First railway bookstall opens
The stall was part of expansion to Euston station. Not groundbreaking history, but still a transformation in how people travelled! What was it like before this?
Monarch Mayhem
This monarch was killed by a stray arrow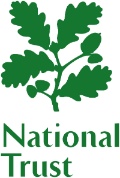 Free entry to National Trust properties throughout England, Wales, and Northern Ireland, plus discounted admission to National Trust for Scotand properties