UK Travel and Heritage Image Library - Licensing Photos
---
We're trying to sort out a proper image search facility, but in the meantime try using the search box on this page and prefacing your search with 'Photo of '
---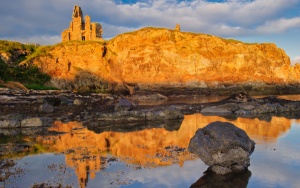 Can I use your photos for my own private purposes?
You may use photos from the Britain Express website for your own personal use without acquiring a license. Acceptable personal uses include school assignments, family history, and printing for your own enjoyment. If you put an image of ours online, we require a link back to us. If you print an image please credit the Britain Express website as the source.
If you want to PRINT an image (for example, to frame and put on your wall) we can provide a high-res version of most images at a fairly nominal cost (see below). You could, of course, try to print the low-res version that you found on our website, but those aren't really suitable for printing at a decent size.
Can I use your photos on a non-commercial web site or on social media?
You may use low-resolution thumbnail photos on non-commercial websites if the photo is credited and you link back to Britain Express. Images may be posted on social media for the purposes of sharing with your friends and family but may NOT be used to promote commercial, religious, or political views without prior permission. If you have any doubts over whether your intended use is allowed, please ask first! (Don't worry, we don't bite)
Can I use a photo on my commercial website or for any other commercial purpose (e.g. brochure, magazine)?
Yes. The details of photo licensing vary according to your intended usage - see below.
VERY ROUGH license Guidelines
Personal website use - FREE, but a link to the www.BritainExpress.com website is required
Commercial website - £12.00
High-res image file for a PERSONAL print (i.e. for your own wall) - £24.00
Magazine - £32.00
Book - under 25,000 print run: £42.00, 25,000-250,000 print run: £60.00
Advertising / Corporate use - £90.00
---
All prices include VAT
These are very rough guidelines, and we are always happy to negotiate a fair use price.
For comparison, please check the prices that stock agencies like Alamy or Getty Images charge, or see the stock price calculator here. You'll see one thing straightway ...
We are MUCH more affordable (and friendly, too!)
---
To arrange photo licensing you will need to let me know
a) which image you want - file name or URL of the page on which you found the image

b) what your intended use is.
---
For publications this includes
1) circulation or print run
2) print size (i.e. cover, inside 1/4 page, etc.)
3) worldwide or geographic rights required
---
Technical
File Size
All images are available only in digital format and were shot with professional camera gear. I don't compress original images; the samples you see on the Britain Express website are low-resolution examples specially prepared for web publishing and are not suitable for printing offline.
In practice this means that file sizes of original images can be large - usually 7-35MB.