The Picts in Scotland website
Posted:
2010-12-03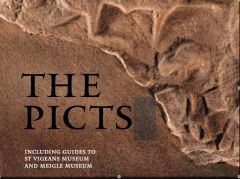 I just got a press release from Historic Scotland (I wonder how many mailing lists I'm on?) with some interesting news. There's a really nifty looking website launched about the Picts in Scotland. Pictish Stones is a site aimed at exploring the legacy of the Picts; who they were, where they came from, and the remains of their presence.
The site has some pretty cool 3D models of carved Pictish stones, history of the Picts, a timeline of Pictish history, important people, Pictish culture, and a large section on the carved Pictish stones that can be found throughout the country.
The site has been launched to coincide with the publication of a new book covering the Picts, called well, 'The Picts' (I guess that was obvious) by Jill Harden. More details about the book are available on the website.
Resources:
Pictish Stones website
---
<< York Events Calendar - 10 Best Historic Gardens in Britain >>
Attraction search