St Margaret's Church Photo, 18th century Wall texts
Travel information for St Margaret's Church
<<
Previous
-
Next
>>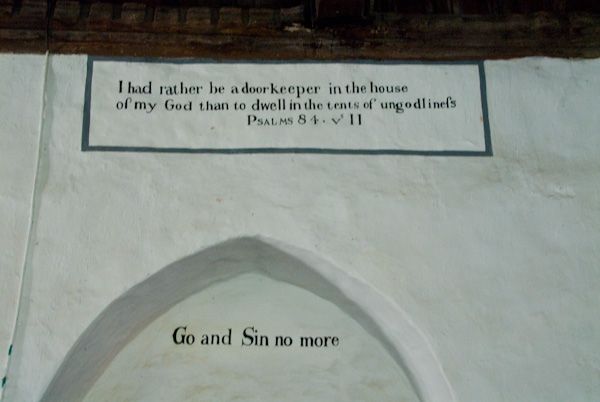 License this photo for your own use
18th century text over the south door. The upper text reads 'I had rather be a doorkeeper in the house of my God than to dwell in the tents of ungodliness', and the lower text, directly over the doorway arch, reads 'Go and Sin no more'.
All photos of St Margaret's Church
Attraction search

Passionate about British Heritage!
TOP