Isle of Colonsay Photo, Cattle on Oronsay
Travel information for Isle of Colonsay
<<
Previous
-
Next
>>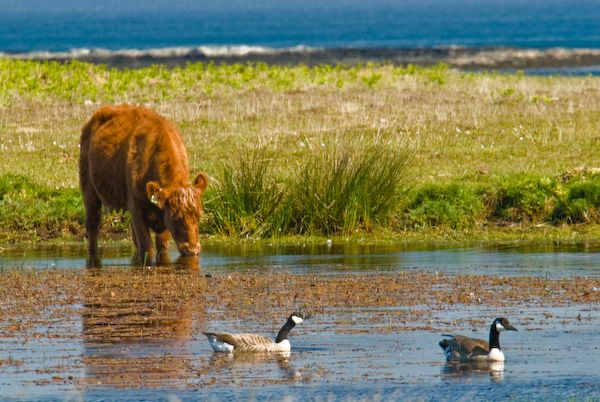 License this photo for your own use
I walked across the straight separating Colonsay and Oronsay, on my way to the old medieval abbey there. On the way I saw this rural scene, with ducks swimming ia small lochan, and highland cattle coming down to the water to drink. Some of the cattle were just standing in the water, using it as a natural cooling system to deal with the hot weather.
All photos of Isle of Colonsay
Attraction search

Passionate about British Heritage!
TOP