Bray, St Michael's Church Photo, Foxley Bracket Brass (1378)
Travel information for Bray, St Michael's Church
<<
Previous
-
Next
>>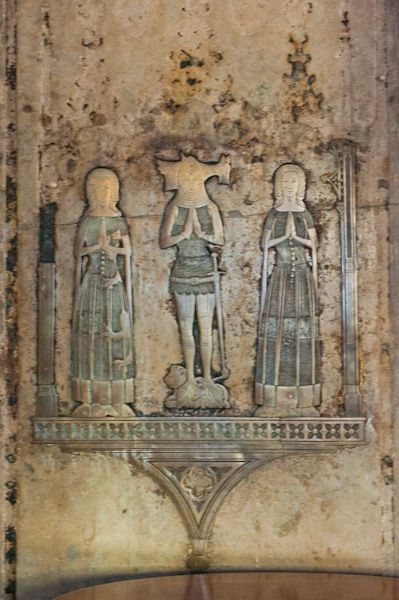 License this photo for your own use
Probably the oldest brass in the church, this late 14th century example shows Sir John Foxley and his two wives. The engraving is fabulous, and shows in fine detail the type of costumes worn at the time.
All photos of Bray, St Michael's Church
Attraction search

Passionate about British Heritage!
TOP