Cantref
Pre-medieval
The cantref is an early Welsh administrative district, roughly similar in function to the English 'hundred'. The term is made up of two parts. Can or cant comes from the term for a hundred. Second is 'tref' a much less distinct term which might mean a house, settlement, or even a town. Thus the compound term 'cantref' generally meant the smallest type of settlement.

In Welsh history the cantref was made up of a number of commotes (cymydau), though cantrefi (the plural of cantref in Welsh) was the original division and the commote a later subdivision. Most cantrefi were divided into several commotes, usually 2 or 3, but as many as 7 for the largest.

Each cantref traditionally had its own court, and the boundaries between cantrefs often coincided with areas of distinct Welsh dialects, or even kingdoms. The court was usually administered by thew most powerful landowners within each cantref. The legal function of cantrefs was later taken over by commotes.
Time period(s): Saxon Medieval
Latest History articles
Llewelyn ap Gruffudd
Dafydd ap Gruffudd
Commote
Brut y Tywysogyon
Treaty of Aberconwy


History
Prehistory - Roman Britain - Dark Ages - Medieval Britain - The Tudor Era - The Stuarts - Georgian Britain - The Victorian Age
History of England - History of Wales - London History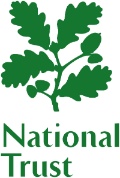 Free entry to National Trust properties throughout England, Wales, and Northern Ireland, plus discounted admission to National Trust for Scotand properties
HISTORY CORNER
Name the Historic attraction
British Heritage Awards
Celebrate the best of British Heritage in our annual
British Heritage awards.
British History Quiz
A plot to kill Elizabeth I, gain support for a Spanish invasion, and free Mary, Queen of Scots from captivity
This Day in British History
03 March, 1843
Daniel Macnaghten acquitted of murdering Edward Drummond
TThe celebrated court case came about when Macnaughten shot Drummond, Peel's secretary, thinking he was Peel. Macnaughten was freed on the grounds of insanity, the 'Macnaughten Rules'
Monarch Mayhem
This king led the English to triumph at Crecy in 1346