Southwark Cathedral Photo, Bishop Andrewes tomb
Travel information for Southwark Cathedral
<<
Previous
-
Next
>>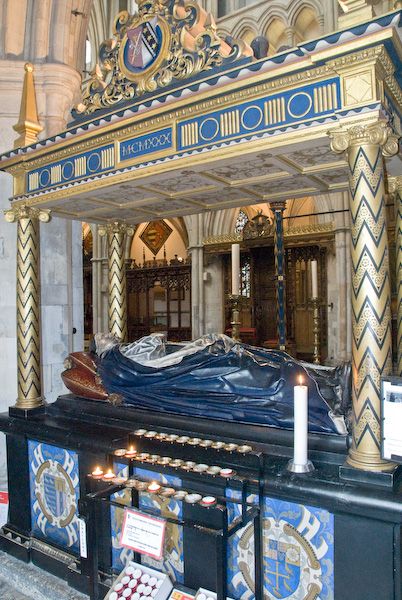 License this photo for your own use
This very grand tomb stands at the east end of the south aisle. It is to Lancelot Andrews, Bishop of Winchester, who died at Southwark in 1626. The bishops of Winchester maintained a grand residence in Southwark, called Winchester Palace. The partial remains of the palace are a minute's walk from the doors of the cathedral.
All photos of Southwark Cathedral
Attraction search

Passionate about British Heritage!
TOP