Bury St Edmunds St Mary's Church Photo, Abbot Reeve tomb
Travel information for Bury St Edmunds St Mary's Church
<<
Previous
-
Next
>>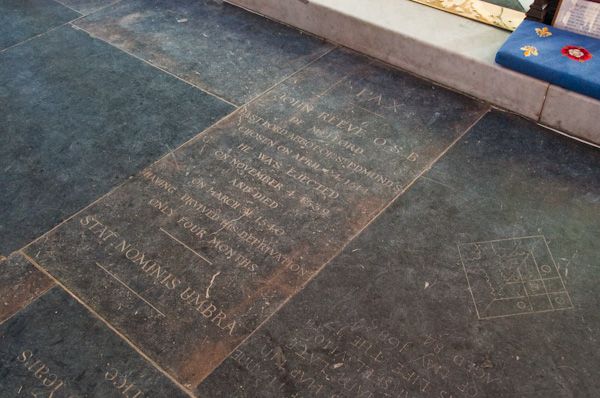 License this photo for your own use
A carved stone slab near the altar marks the tomb of John Reeve, the last abbot of St Edmund's Abbey. reeve was deposed when Henry VIII dissolved the monastery in 1539 and he died the following year.
All photos of Bury St Edmunds St Mary's Church
Attraction search

Passionate about British Heritage!
TOP