Rowley, St Peter's Church Photo, Rowley window
Travel information for Rowley, St Peter's Church
<<
Previous
-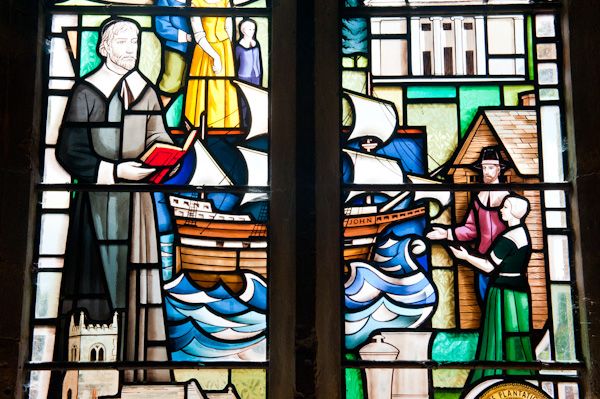 License this photo for your own use
Stained glass window in the Ellerker Chapel given by the people of Rowley, Massachusetts in honour of the strong links between that town and Rowley, Yorkshire. The American Rowley was founded by Rev. Ezekiel Rogers, who fled Britain with 30 local Puritan families in 1638.
All photos of Rowley, St Peter's Church
Attraction search

Passionate about British Heritage!
TOP