Beautiful Autumn Colours in Savernake Forest
Exploring England, Scotland, and Wales
Savernake Forest is an ancient woodland stretching south from the historic town of Marlborough in Wiltshire. Savernake is the only privately owned forest in Britain, with a history going back to at least the 10th century. The forest boasts a wonderful array of ancient oak trees, including the Big Belly Oak, thought to be over 1,100 years old, and the Cathedral Oak, a relative newcomer at just 1,000 years old.
The deciduous woodlands are split by long 'rides', avenues laid out hundreds of years ago by the Marquis of Ailesbury, owner of Tottenham House, which stands outside the southern boundary of the woodland.
Our family has enjoyed several visits to the forest. We timed our most recent visit to coincide with the height of the autumn colours. With its mix of oak, birch, and beech trees, Savernake Forest is an ideal place for an autumn walk.
We're lucky enough to live just under one hour away by car, so when the last Sunday in October dawned bright and sunny we piled into the car and drove to the forest, where we enjoyed a wonderful walk along woodland trails bursting with vividly-coloured yellow, gold, and red leaves.
Here are some of my favourite photos from that walk. This is more of a 'photo essay' rather than our usual 'what's it like to visit' attraction articles. If you want to learn more about the forest, its history, ghost stories, royal connections, what to see, and visiting information, read the Savernake Forest article in our Wiltshire guide.
---
---
---
Book your Large Group Holiday Cottage in Cornwall Today
Perfect for family reunions!
---
---
---
---
---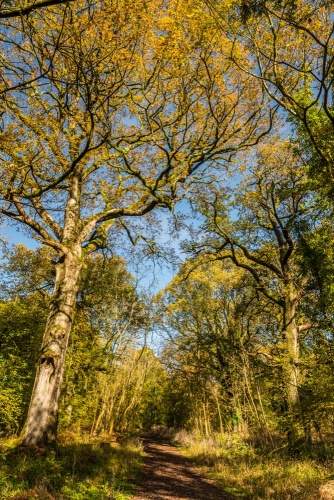 ---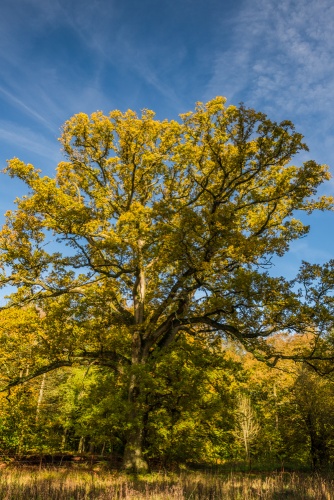 ---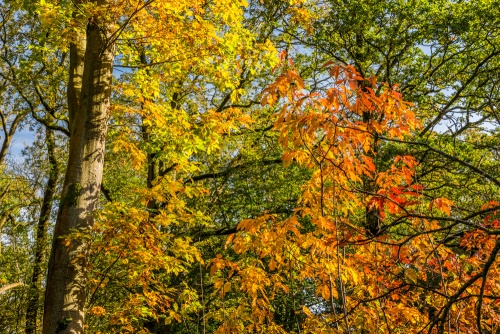 ---
---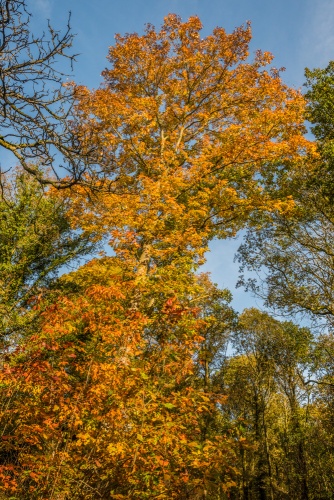 ---
---
---
Best of Britain Express Art Prints