West Country Self Catering Cottages
Posted:
2010-12-14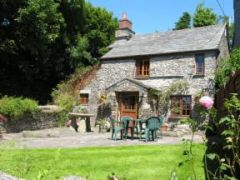 We're pretty pleased to announce that we've just 'gone live' with over 1300 new self catering cottages in the West Country that can be booked online through an agreement with HolidayCottages.co.uk, who represent cottages throughout the English West Country, including Somerset, Dorset, Cornwall, Devon, and Wiltshire.
Adding the new cottages from HolidayCottages.co.uk (through their Farm & Cottage Holidays brand) allows us to more than double the number of self-catering properties listed on BritainExpress.com. What that means to YOU, is that you now have a vastly better choice of places to stay in some of the most popular holiday destinations in the UK.
We're pretty chuffed about this, and we hope you will find it easier to find a great place to stay for an enjoyable holiday! The new cottages range from small flats suitable for 1 or 2 people, to huge properties able to take in up to 27 people! So, whether you fancy a quiet romantic holiday or a place to hold a family reunion, you should be able to find something suitable. Enjoy!
Resources:
Cottages in Somerset, Dorset, Cornwall, Devon, and Wiltshire
---
<< British Heritage Awards 2010 - British Heritage Awards - Best Small Historic Visitor Attraction 2010 >>
Attraction search