Canterbury Cathedral Photo, Carved pulpit
Travel information for Canterbury Cathedral
<<
Previous
-
Next
>>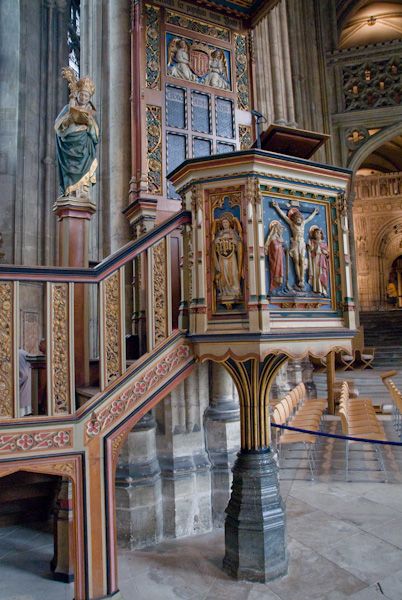 License this photo for your own use
The beautifully carved and painted pulpit is located on the north side of the nave, beside the second pier west of the crossing. This is not its original position; it was moved here in 1935 from an earlier location on the south side of the nave, where it stood from at least 1787.
All photos of Canterbury Cathedral
Attraction search

Passionate about British Heritage!
TOP