Canterbury Cathedral Photo, The font
Travel information for Canterbury Cathedral
<<
Previous
-
Next
>>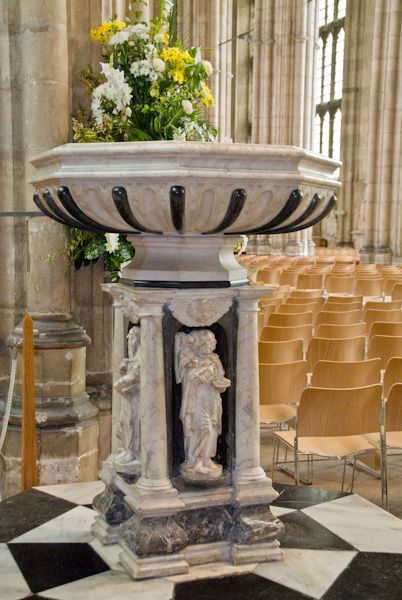 License this photo for your own use
Located at the north west corner of the nave. The font dates to 1639, and was donated by John Warner, Bishop of Rochester. In 1642 Cromwell's soldiers smashed the font, but the pieces were saved and it was reassembled and put back in 1662.
All photos of Canterbury Cathedral
Attraction search

Passionate about British Heritage!
TOP