Scottish Countryside Attractions
Abernethy Forest - Yesnaby
Scotland Attractions Guide
I could almost include the whole of Scotland - with the exception of Glasgow, Edinburgh, Dundee and a few towns -in this section. So much of Scotland is wild and beautiful, seemingly untouched by human hands. The farther north, the more into the backcountry and remote islands you go, the more untamed the land. This selection of countryside spots is just a sampling of the wondrous landscape that awaits the traveller.
HISTORY CORNER
Name the Historic attraction
British Heritage Awards
Celebrate the best of British Heritage in our annual
British Heritage awards.
British History Quiz
The first uniform postal service, introduced by Rowland Hill, began in 1840, and was called the ...
This Day in British History
04 September, 1299
Edward I marries Margaret, sister of Philip IV of France
The couple would have no children, Edward's heir being his son by Eleanor of Provence
Monarch Mayhem
One of this king's numerous mistresses was Nell Gwynn, a flower seller at Covent Garden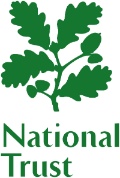 Free entry to National Trust properties throughout England, Wales, and Northern Ireland, plus discounted admission to National Trust for Scotand properties
London Pass
Free entry to top London attractions
Including Tower of London, St. Paul's Cathedral, Windsor Castle, London Zoo, London Dungeons, theatre, open-top buses... and a lot more!
NOW - Save 5% off All London Pass purchases - just enter Voucher Code londpas05 when you buy your pass