Scottish Countryside Attractions
Abernethy Forest - Yesnaby
Scotland Attractions Guide
I could almost include the whole of Scotland - with the exception of Glasgow, Edinburgh, Dundee and a few towns -in this section. So much of Scotland is wild and beautiful, seemingly untouched by human hands. The farther north, the more into the backcountry and remote islands you go, the more untamed the land. This selection of countryside spots is just a sampling of the wondrous landscape that awaits the traveller.
HISTORY CORNER
Name the Historic attraction
British Heritage Awards
Celebrate the best of British Heritage in our annual
British Heritage awards.
British History Quiz
This leader of the Liberal party served as Prime Minister from 1908-1916
This Day in British History
03 March, 1843
Daniel Macnaghten acquitted of murdering Edward Drummond
TThe celebrated court case came about when Macnaughten shot Drummond, Peel's secretary, thinking he was Peel. Macnaughten was freed on the grounds of insanity, the 'Macnaughten Rules'
Monarch Mayhem
He was famed for the saying, 'no bishop, no king'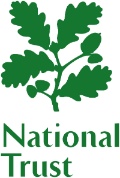 Free entry to National Trust properties throughout England, Wales, and Northern Ireland, plus discounted admission to National Trust for Scotand properties
UK Ordnance Survey Maps
Every OS map including
Landranger, Explorer, and new Right to Roam. Free UK post and up to 36% Discount on OS Maps!