Scottish Countryside Attractions
Abernethy Forest - Yesnaby
Scotland Attractions Guide
I could almost include the whole of Scotland - with the exception of Glasgow, Edinburgh, Dundee and a few towns -in this section. So much of Scotland is wild and beautiful, seemingly untouched by human hands. The farther north, the more into the backcountry and remote islands you go, the more untamed the land. This selection of countryside spots is just a sampling of the wondrous landscape that awaits the traveller.
HISTORY CORNER
Name the Historic attraction
British Heritage Awards
Celebrate the best of British Heritage in our annual
British Heritage awards.
British History Quiz
The second wife of Henry VIII
This Day in British History
22 September, 1761
George III crowned with Queen Charlotte
The couple had only married 2 weeks previously at St James's Palace
Monarch Mayhem
This king married Elizabeth of York, uniting the houses of York and Lancaster, and ending the Wars of the Roses
Featured Historic House: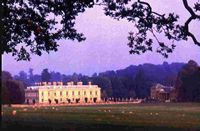 Althorp
- Northampton , Northamptonshire , England
Althorp is famous as the home of the Earl and Countess Spencer, and the ancestral home of Diana, Princess of Wales. There has been a house at Althorp since the beginning of the 16th century when Sir John Spence bought land here. The house that Sir John built provides the essential shape of the current building; an enclosed courtyard with a projecting wing along the south side. Althorp is set in magnificent grounds, covering 450 … ... more
UK Ordnance Survey Maps
Every OS map including
Landranger, Explorer, and new Right to Roam. Free UK post and up to 36% Discount on OS Maps!