Kirkby Stephen Church Photo, Bread cupboard
Travel information for Kirkby Stephen Church
<<
Previous
-
Next
>>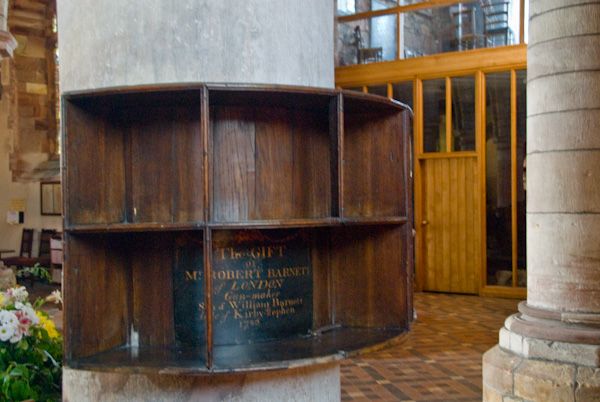 License this photo for your own use
Such cupboards were used to store bread, which was given out as alms to the poor. The inscription tells that it was the gift of Robert Barnett of London, a gun-maker, son of William Barnett of Kirkby Stephen. The date is 1786.
All photos of Kirkby Stephen Church
Attraction search

Passionate about British Heritage!
TOP