Kelmscott, St George Church Photo, Edward Dore memorial
Travel information for Kelmscott, St George Church
<<
Previous
-
Next
>>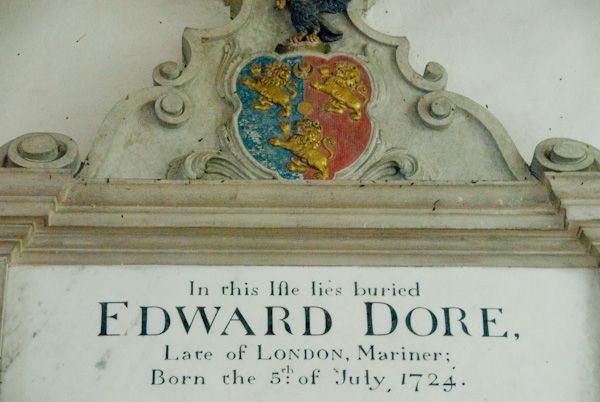 License this photo for your own use
Detail of the memorial to Edward Dore (d. 1762) on the east wall of the south chapel. The inscription reads in part, "After having surmounted the dangers of Five Voyages to the East Indies, and the Hazards incident to his Services unde George Brydges Rodney Esq: Rear Admiral of the Blue Squadron at the Reduction of the island of Marrinico; and also at the taking of the Moro Castle and Town of Havannah in the Island of Cuba in the West Indies under Sir George Pocock Knight of the Bath and Admiral of the Blue Squadron in the year 1762; at length came to this Hamlet, and at the residence of his Relation and worthy Frriend Mr Edward Bradshaw, finished his life, in hopes of a better, on the 18th Day of May 1773."
All photos of Kelmscott, St George Church
Attraction search

Passionate about British Heritage!
TOP