Buckland, St Mary Photo, Holcott heart burial
Travel information for Buckland, St Mary
<<
Previous
-
Next
>>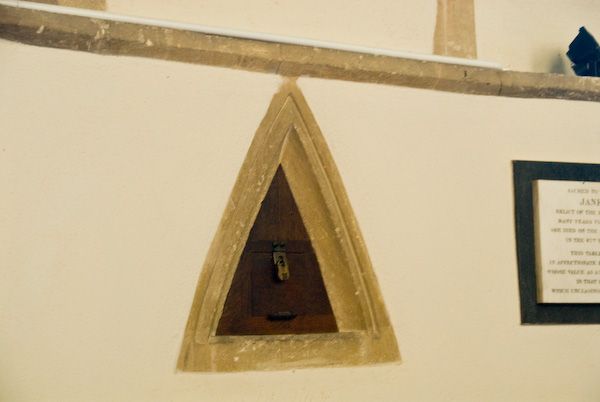 License this photo for your own use
Perhaps the most interesting historical feature of Buckland's church is this triangular 16th century heart burial locker set into the north wall of the sanctuary. It was made for William Holcott, a radical Protestant reformer, who died in 1575. Holcott narrowly avoided being burned at the stake during the Catholc backlash under Queen Mary I. When he died, his will specified that his heart should be buried at Buckland.
All photos of Buckland, St Mary
Attraction search

Passionate about British Heritage!
TOP