Hughenden, St Michael and All Angels Photo, Church key
Travel information for Hughenden, St Michael and All Angels
<<
Previous
-
Next
>>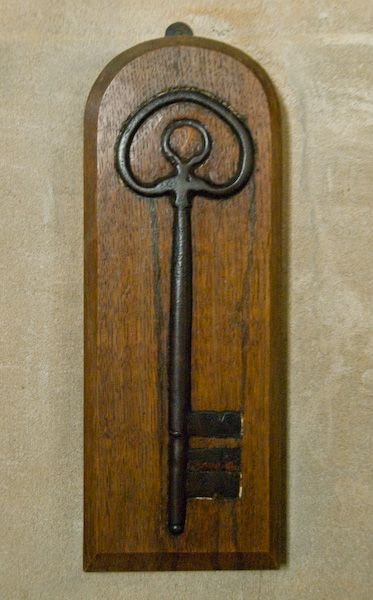 License this photo for your own use
This old church key is set on the wall near the font. If you look at the design of the key you can see that there is a small metal circle within the handle. This is a wedding ring, used by the poor of the parish for wedding ceremonies when they could not afford to purchase a ring of their own.
All photos of Hughenden, St Michael and All Angels
Attraction search

Passionate about British Heritage!
TOP