Hughenden, St Michael and All Angels Photo, Victorian pulpit
Travel information for Hughenden, St Michael and All Angels
<<
Previous
-
Next
>>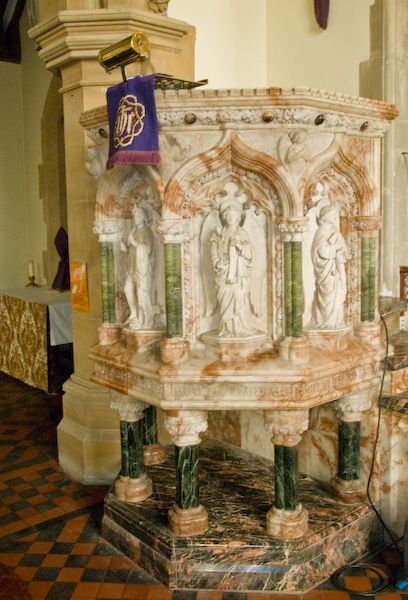 License this photo for your own use
There is nothing particularly engaging about the pulpit, but I've included it here because it seems to fit so well with the Victorian Gothic ideals of what church architecture ought to be about. It is rather attractive in an overblown way!
All photos of Hughenden, St Michael and All Angels
Attraction search

Passionate about British Heritage!
TOP