Moreton Corbet Castle Photo, Elephant carving
Travel information for Moreton Corbet Castle
<<
Previous
-
Next
>>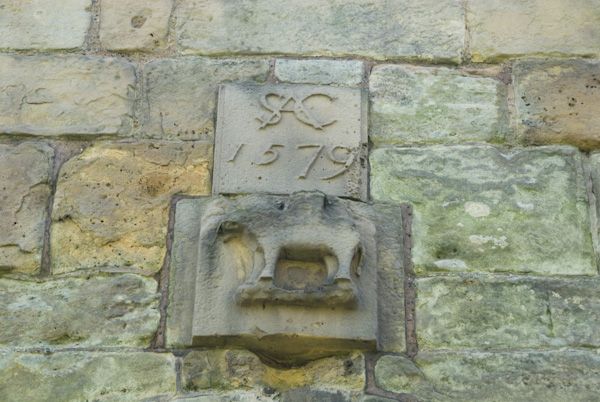 License this photo for your own use
This peculiar carving on the mansion appears to be an elephant, though I could be convinced it is camel. It is surmounted by a date of 1579 and the initials SAC, presumably standing for Sir Andrew Corbet, who began the Elizabethan mansion around 1560. What makes this carving odd is that the Corbet family crest uses the symbol of a raven, or crow, so quite what this animal is doing here is a mystery.
All photos of Moreton Corbet Castle
Attraction search

Passionate about British Heritage!
TOP