Buckland, St Mary Photo, 14th century shields
Travel information for Buckland, St Mary
<<
Previous
-
Next
>>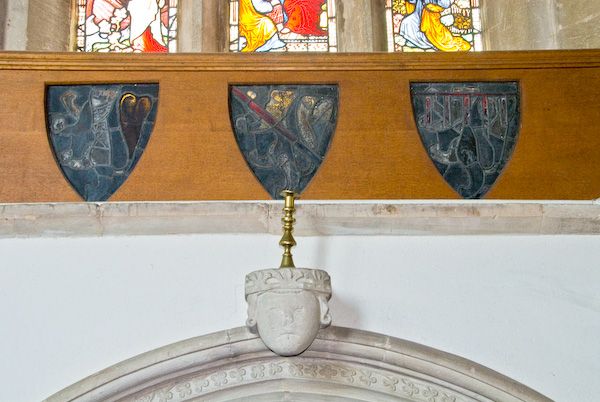 License this photo for your own use
One of the more interesting features of Buckland church is a set of five stained glass armourial shields arranged along the south wall of the chancel. These shields were originally set into the windows of the chapel, but for reasons unknown were removed sometime in the late 17th or 18th century.
All photos of Buckland, St Mary
Attraction search

Passionate about British Heritage!
TOP