Orkney Accommodation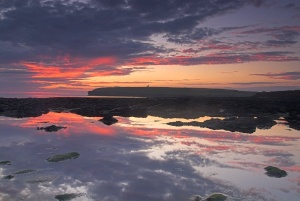 Orkney provides a very reasonable variety of accommodation for visitors. That said, it is worth noting two things.
First, the islands beyond Mainland have far fewer accommodation options. This is especially true of hotels. Many of the smaller islands may have only one hotel, or even none at all.
However, the situation is much brighter for those who prefer bed and breakfast or self catering options. There are a large number of smaller B&Bs accommodating familes or small groups. Self catering is also widespread, and even on the more remote islands you can be pretty well guaranteed of a good choice of accommodation catering to different size groups and price ranges.
Second, self catering is a very common choice for visitors, which has one unfortunate side-effect; cottages are usually rented by the week, with the most common start day on Saturday. Which means that come Saturday morning, all the folks renting cottages for that week tend to rush like lemmings to the ferry terminal to sail back to Scottish mainland. You really, really need to reserve your place on the ferry ahead of time, especially during the summer months!
Note: We offer free listings to all Orkney accommodation providers - if you'd like to see your B&B, hotel, or self catering cottage featured on Britain Express, please add your listing in the appropriate category.
Best of Britain Express Art Prints