Historic Houses in Wales
About the Gazetteer
Call them stately homes, country houses, or simply historic houses, most of these historic places of residence recall a bygone age of wealth and splendour. In some cases the houses have been created from the ruins of medieval castles. In other cases the house has been built to look like a medieval castle.
Featured Historic House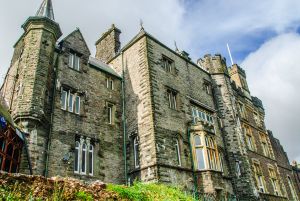 Craig-y-Nos Castle and Country Park
Pen-y-Cae, Powys
A Victorian country house on the southern verge of the Brecon Beacons, built in 1840 by Captain Rice Davies Powell. On a terraced site … ... more
Historic Houses Menu
Historic House A-Z Gazetteers
England
|
Scotland
|
Wales
Feature Articles
Country Houses
The Baroque Period
Georgian Classical Style
The Palladian Movement
Our Picks
Our picks as the 5 most interesting Historic Houses to visit in Wales:
Recommended Resources
Hudsons Historic Houses and Gardens
HUDSONS is the definitive annual guide to heritage property in Britain. As the British Tourist Authority called Hudson's the "bible" of the stately house visitor to Britain. The website provides a gateway to these properties and also indicates which are available not just for visiting but also for special events, weddings,and accommodation. It incorporates all categories of ownership be it National Trust, private or public.
Country House Database - 7000 country houses in the UK and Ireland profiled
Attraction search