Trull House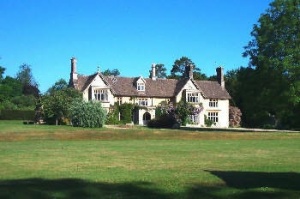 Please note: Trull House is no longer open to the public. This information is presented purely for archival interest!
Trull House is set in a lovely rural location in the rolling countryside near Tetbury. The house is surrounded by 8 acres of gardens in a wide variety of styles, augmented by beautiful trees and mature shrubs. Some of the chief features include a large lily pond, a set of terraced gardens, and a sunken garden leading to a summerhouse.
In addition, there is a wilderness area which boasts masses of bulbs in spring, while later in summer the area is given over to a wide variety of natural grasses and wild flowers.
To the rear of the house is a secluded walled garden, set with a series of herbaceous borders. Overall, the garden has an intimate air and offers superb views of the surrounding Cotswold countryside.
Best of Britain Express Art Prints