Historic Lancashire Travel Guide
---
The county of Lancashire is an interesting mix of bustling seaside resorts, industrial heritage, and peaceful countryside. Chief among the resorts is Blackpool, for over a century a favourite family holiday destination. Amusement piers and touristy tack notwithstanding, Blackpool offers something for everyone, including the world-famous Tower, which lords it over the seaside Promenade like an Eiffel Tower in miniature.
Visitors can ascend to the top of the 518-foot tower for superb views over the city and sea. North along the coast is Morecambe, a resort rival that is quickly gaining popularity among the family-fun set.
In the south of the county, the mill towns of Blackburn and Burnley recall the days when the textile industry ruled Lancashire. The Blackburn Museum & Art Gallery traces the history of the textile industry and its far-reaching effect on Lancashire life.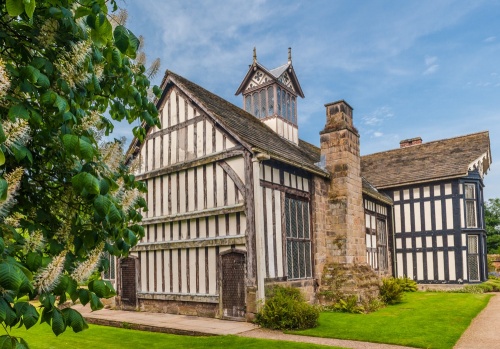 ---
The county town of Lancaster straddles the River Lune. The great Norman castle of Lancaster was sacked by Robert the Bruce in 1322, but later impressively rebuilt by John of Gaunt. Look for the superb Gateway Tower, one of the finest in England, and the initials of Queen Elizabeth I on the battlements.
Lest you get the impression that all is hurly-burly in Lancashire, there are wonderful countryside oases of calm. The Lune and the Ribble Valleys offer delightful countryside for walkers and cyclists.
At Martin Mere the Wildfowl and Wetlands Trust offers visitors a chance to explore the county's flora and fauna close-up, while the RSPB Discovery Centre at Fairhaven Lake examines the multitude of migratory birds that make the Ribble Estuary their home each year.
---
Lancashire has its fair share of historic houses, too, none better than Leighton Hall, which is superbly situated in open parkland offering exquisite views of the Lakeland Fells. Hoghton Tower near Preston is the third house on this hilltop site since 1100.
The present Elizabethan building was the scene of James I's humorous knighting of a loin of beef in 1617. Apparently the king was so moved by the excellent beef he was served that he took his sword and knighted it "Sir Loin", giving us the term 'sirloin'.
Rufford Old Hall near Ormskirk is one of the finest Tudor houses in the country, boasting marvellous timber roofing and carved oaken furniture.
Pendle Hill soars above eastern Lancashire, offering splendid views to reward walkers. The Pendle Witches Trail, which leads from the hill to Lancaster, recalls the unhappy history of six residents who were convicted of practising witchcraft and hung in 1612. More happily, his experiences at Pendle Hill inspired George Fox to found Quakerism.
At Sawley, the remains of the Cistercian abbey stand on the banks of the Ribble, while at Whalley Abbey the chapter house and two gateways recall another Cistercian monastery. The parish church at Whalley also boasts some superb pre-Conquest crosses.
Best of Britain Express Art Prints