Southwark Cathedral Photo, Retrochoir
Travel information for Southwark Cathedral
<<
Previous
-
Next
>>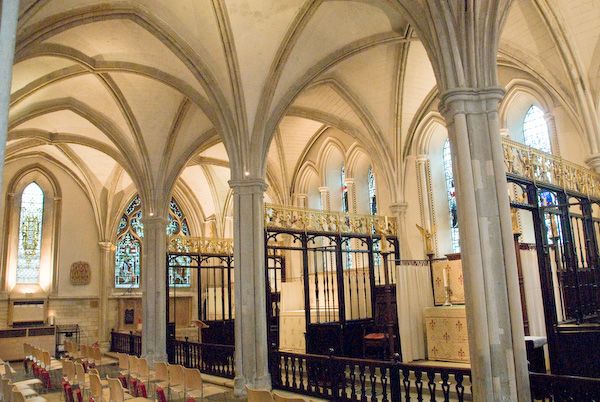 License this photo for your own use
You emerge from the south aisle into the wonderful retrochoir, a light and spacious area made all the more appealing by the beatifully crafted columns and tracery of the vaulting. This lovely work is primarily 13th century, and must rank as one of the most satisfying examples of medieval architecture in London.
All photos of Southwark Cathedral
Attraction search

Passionate about British Heritage!
TOP