Southwark Cathedral Photo, Southwark Cathedral south door
Travel information for Southwark Cathedral
Next
>>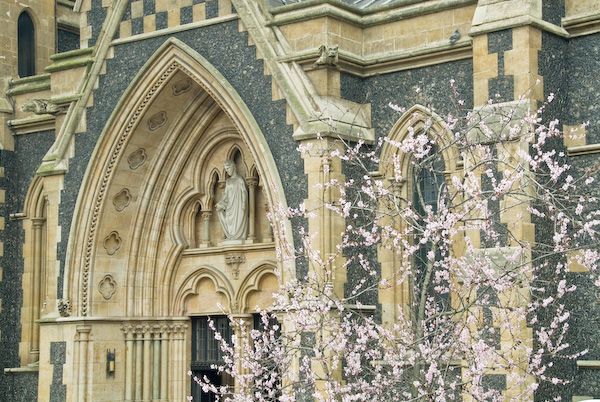 License this photo for your own use
We enjoyed a spot of lunch (very welcome, too, after traveling all over London!) in the pretty garden before the south door of the cathedral. Though much of the interior of the cathedral dates to the medieval period, most of the south front and the nave was remodelled during the Victorian period.
All photos of Southwark Cathedral
Attraction search

Passionate about British Heritage!
TOP