Southwark Cathedral Photo, Wooden effigy of a knight
Travel information for Southwark Cathedral
<<
Previous
-
Next
>>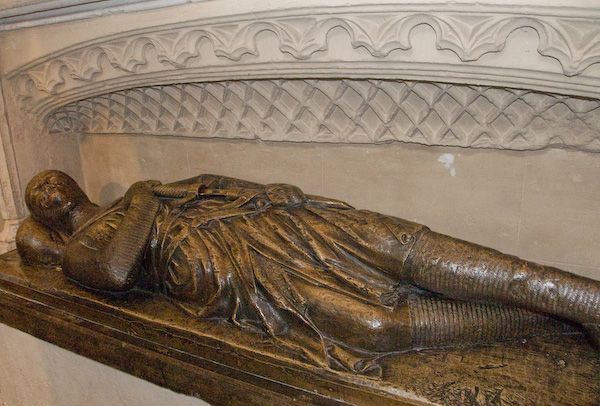 License this photo for your own use
This wooden effigy of an unknown knight stands against the north side of the north aisle. This is thought to be one of the earliest examples of a wooden effigy in Britain. It was made in London between 1280 and 1300. It is possible that the knifght was a member of the Warenne family, who were patrons of the Augustinian priory here. Notice the crossed legs. Traditional wisdom says that this pose indicates that the knight was a crusader, however, modern historians tend to scoff at that interpretation.
All photos of Southwark Cathedral
Attraction search

Passionate about British Heritage!
TOP