Highgate Cemetery Photo, George Wombwell memorial
Travel information for Highgate Cemetery
<<
Previous
-
Next
>>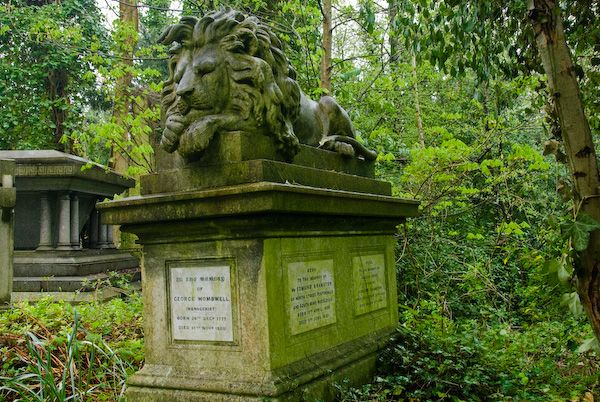 License this photo for your own use
The huge lion atop this memorial is a giveaway as to the occupation of the deceased. This is the memerial to George Wombwell (d. 1850), a 'menagerist' of great renown during the Victorian period. Wombwell toured the country, exhibiting animals, like a sort of travelling zoo.
All photos of Highgate Cemetery
Attraction search

Passionate about British Heritage!
TOP