Highgate Cemetery Photo, Thomas Sayers memorial
Travel information for Highgate Cemetery
<<
Previous
-
Next
>>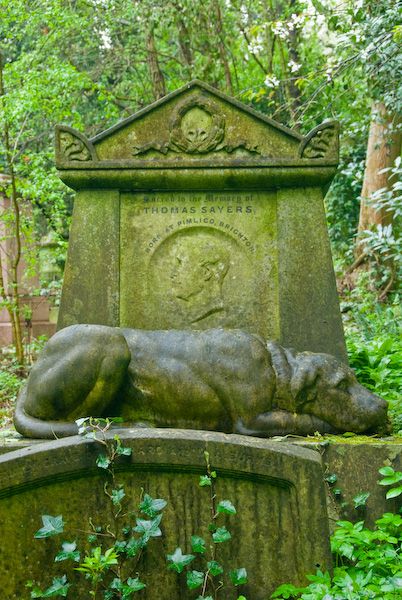 License this photo for your own use
Tom Sayers was a very popular bareknuckle boxing champion. He lived from 1826-1855, and is buried beneath this memorial, fronted by a likeness of his favourite dog, 'Lion' a gift from his patron, Lord Derby. Sayers was the last man to hold the title of Heavyweight champion of England before the introduction of the Queensbury rules.
All photos of Highgate Cemetery
Attraction search

Passionate about British Heritage!
TOP