Southwark Cathedral Photo, Trahearne tomb
Travel information for Southwark Cathedral
<<
Previous
-
Next
>>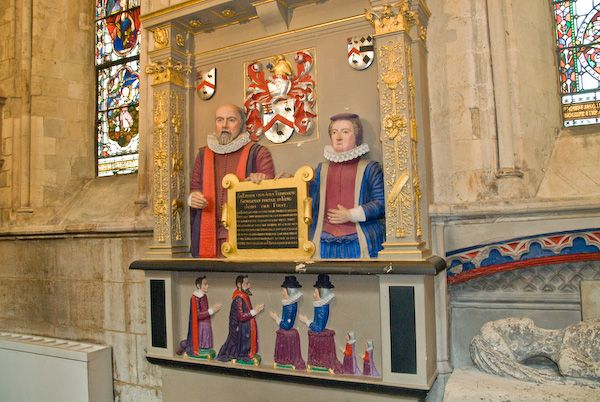 License this photo for your own use
This grandiose memorial stands in the north aisle of the cathedral. It is dedicated to John Trahearne, a gentleman porter to King James I. Trahearne and his wife hold the dedication scroll, while beneath them at the base of the memorial their children kneel in prayer.
All photos of Southwark Cathedral
Attraction search

Passionate about British Heritage!
TOP