Southwark Cathedral Photo, Great Screen
Travel information for Southwark Cathedral
<<
Previous
-
Next
>>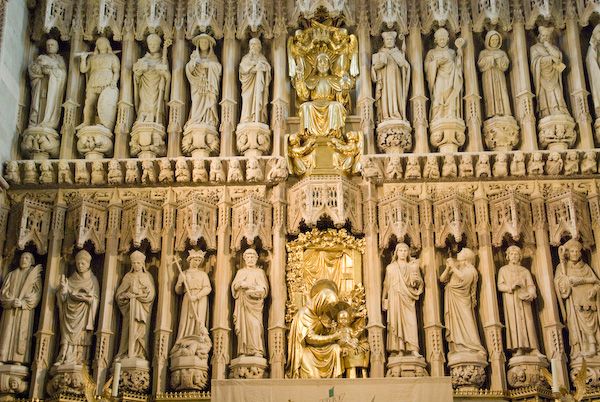 License this photo for your own use
This ebullient sanctuary screen stands behind the high altar. It is a superb piece of sculpture, which is vaguely reminiscent of the screen in New College Oxford. The screen was created on the orders of Bishop Fox of Winchester in 1520, but the statues are much more recent, dating from 1905.
All photos of Southwark Cathedral
Attraction search

Passionate about British Heritage!
TOP