London Guildhall Photo, Standards of length
Travel information for London Guildhall
<<
Previous
-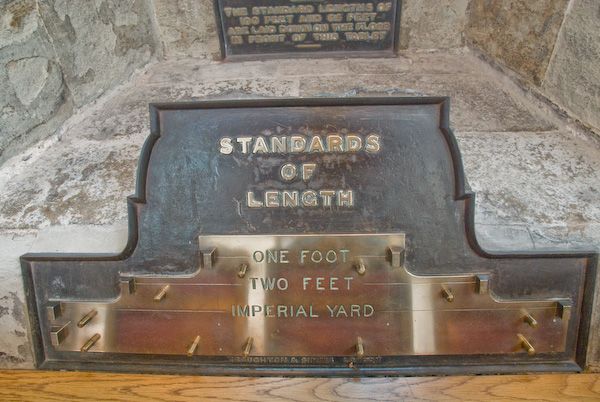 License this photo for your own use
Set into a window embrasure on the south wall of the great hall are a set of standard measures of length made from brass. These standards were the official measures of length against which any merchandise sold in the city could be measured. There are three standard lengths here; one foot, two feet, and a yard. Bras rods measuring 100 feet and 66 feet are set into the floor of the hall.
All photos of London Guildhall
Attraction search

Passionate about British Heritage!
TOP