London Guildhall Photo, Gog, Magog statue
Travel information for London Guildhall
<<
Previous
-
Next
>>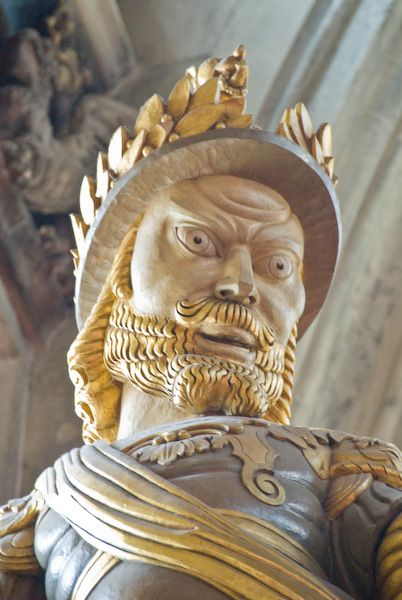 License this photo for your own use
At the west end of the Guildhall Great Hall is a gallery, erected in 1910. Atop the west gallery stand two huge carved statues of the legendary giants Gog and Magog, who were supposedly involved in founding the city of London. The richly painted statues are the work of David Evans, and they replace earlier, even larger statues which were destroyed when the Guildhall was hit by bombs during WWII.
All photos of London Guildhall
Attraction search

Passionate about British Heritage!
TOP