Highgate Cemetery Photo, James Selby memorial
Travel information for Highgate Cemetery
Next
>>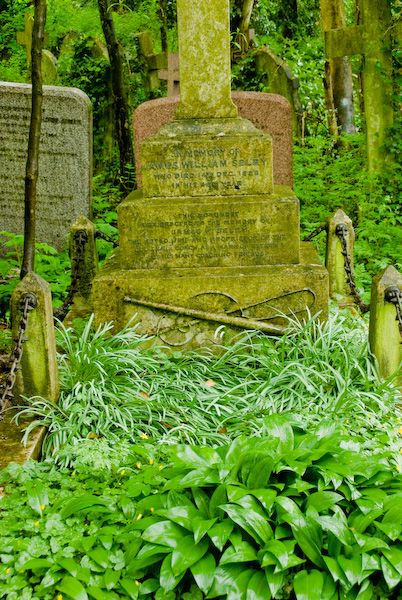 License this photo for your own use
James Selby was famous as a coach driver, covering the run from Piccadilly to Virginia Water. He died following his exertions in winning a bet; it seems some doubters wagered that he could not drive a team of horses from London to Brighton in under 8 hours. He took the wager, and won his bet with 10 minutes to spare. His memorial is faced with a carving of a coach whip and bugle, and upside down horse shoes decorate the corner posts.
All photos of Highgate Cemetery
Attraction search

Passionate about British Heritage!
TOP