Historic Winchester, a Heritage Guide
Major Attractions in Winchester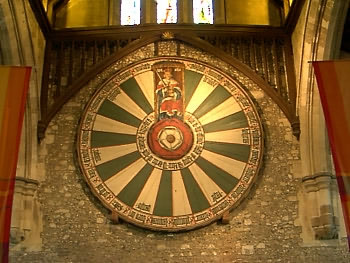 Hyde Abbey - ancient Norman abbey remains.
Jane Austen's House - the house where the author spent her last days.
King Alfred's statue - the story behind the symbol of Winchester.
Queen Eleanor's Garden - a peaceful recreation of a medieval garden.
St Swithun's upon Kiftsgate Church - a delightful small medieval church sitting atop a former city gate.
Winchester Castle - the remains of the former royal castle.
Winchester Cathedral - the pride of Winchester; the longest Gothic cathedral in England.
Winchester School - the famous public school
Wolvesey Castle - the medieval palace of the Bishop's of Winchester.
Winchester Museums and Galleries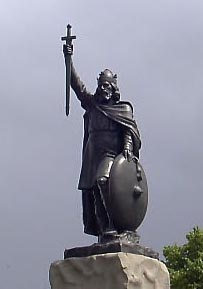 Winchester is very well served by a wide variety of interesting museums:
Brooks Experience - explores the Roman and medieval heritage of Winchester.
City Museum - traces the rich history of the city from prehistoric times.
Historic Resource Centre - a vast repository of historical material on Winchester and its environs.
Guildhall Gallery - modern and period exhibitions of local art.
Westgate Museum - a fascinating glimpse into the past of Winchester.
Winchester Cathedral Triforium Gallery - treasures of the Cathedral on display, including one of the finest illuminated Bibles in existence.
Light Infantry Museum
Royal Green Jackets Museum
Royal Hampshire Regiment Museum
FEATURE
Winchester City Walk - a wonderful walking tour taking in most of Winchester's historic highlights.
Winchester Cathedral
Winchester Cathedral - One of the great examples of medieval archiecture in England. A see as early as 662, Winchester was home to St. Swithin, an early bishop. Winchester's greatest bishop was William of Wykeham, founder of Winchester College and New College, Oxford.

Top 5 reasons to visit Winchester
1. The peaceful simplicity of Queen Eleanor's Garden
2. The view from the roof of Westgate
3. The magnificent interior of Winchester Cathedral
4. The Riverside walk beside the old city walls
5. The "Round Table" - is there really a link to King Arthur?