Winchester College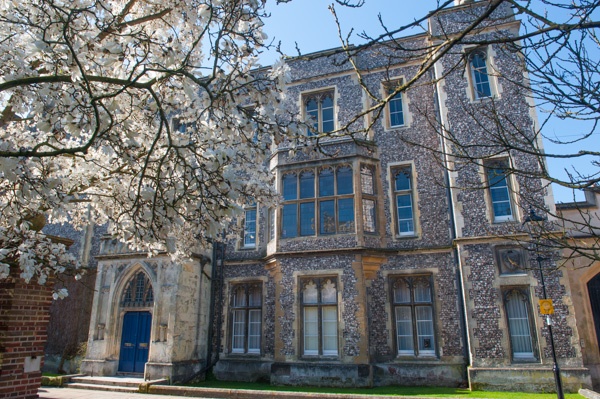 Winchester College
---
Winchester College is one of the most highly respected and exclusive public schools in England. The College (sometimes called Winchester School) owes its existence to the efforts of one man, the powerful William of Wykeham, Bishop of Winchester and advisor to King Richard II. It was Wykeham who, in 1382, gained from the king a royal charter for the foundation of a school in Winchester, one aimed at providing suitable students for Wykeham's New College at Oxford University.
Building on Wykeham's new school began in 1387, and the school was opened to students in 1393. The original school had place for 70 students, as well as 16 "Quiristers", or choir students.
To the original medieval buildings, most of which still perform the duties for which they were built over 600 years ago, have been added buildings in a variety of architectural styles, including Tudor and Victorian Gothic.
Today over 600 hundred students are enrolled at Winchester College - a far cry from the humble beginnings envisaged by William of Wykeham.
Winchester College offers guided tours at specified times only (i.e. you cannot arrive whenever you wish and expect to gain entry!). Groups of 10 or more people wishing to take a guided tour must book in advance.
More Photos
Best of Britain Express Art Prints