England

Cornwall
Picture of Dolly Pentreath's Memorial, Mousehole

Memorial to Dolly Pentreath (d. 1777) in the churchyard at Paul, just outside Mousehiole. Dolly was believed to be the last person to speak Cornish as her native language. After her time people still learned Cornish, but as a second language after English.
Unusually, the memorial is set into the churchyard wall, so that it can be seen equally well from within the churchyard or from the sidewalk outside the churchyard. The memorial was erected in 1860 by Louis Lucien Bonaparte, a descendant of the Emperor Napoleon. The precise site of Dolly's grave is a matter of dispute; the memorial was first erected over a different grave, and was moved to its present location in 1882.
Dolly Pentreath was a local "character", around whom a number of perhaps apocrophal tales have grown up, including the legend that she once saved a local man from being siezed by a press-gang by hiding him in a cavity beside her chimney and lighting a fire in the grate. She then chased the press gang of with a sharop knife and the even sharper edge of her tongue!
Dolly Portreath is also reputed to have been a witch, or wise woman, who lived to the ripe old age of 102. The location of her house in Mousehole is marked by a plaque on a stone wall near the Kegwith Arms. Inside the inn, the chamber she would sit and drink ale is still much as it was during her time.
Mousehole Photo Gallery
Mousehole Information >>
NEARBY
Penzance
© David Ross and Britain Express
HISTORY CORNER
Name the Historic attraction
British Heritage Awards
Celebrate the best of British Heritage in our annual
British Heritage awards.
British History Quiz
The second wife of Henry VIII
This Day in British History
19 September, 1356
Battle of Poitiers
English under Edward, the Black Prince, defeat French army and capture John II of France
Monarch Mayhem
This monarch was second in line to the throne until the untimely death of his brother, the Duke of Clarence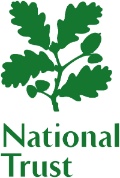 Free entry to National Trust properties throughout England, Wales, and Northern Ireland, plus discounted admission to National Trust for Scotand properties
Cornwall
St Columb Minor
Self catering cottage
This semi-detached cottage is located in the village of St Columb Minor near Porth and Newquay and can sleep seven people in four bedrooms. more >>
Sleeps 7
More cottages in Cornwall >>
Cornwall
Marazion
Self catering cottage
Shoreline is a purpose built holiday bungalow on the outskirts of Marazion in Cornwall and can sleep up to four people in two bedrooms. more >>
Sleeps 4
More cottages in Cornwall >>
Falmouth
(Hotel)
The Broadmead Hotel is a select, privately owned hotel of charm and character, located in Falmouth and offering a high standard of comfort and personal service. Tastefully furnished throughout. more >>
More hotels in Cornwall >>
St Austell
(Hotel)
A beautiful independent 14 room country house hotel with a fine dining restaurant, day spa facilities and heated swimming pools located just 1 mile from the Eden Project. more >>
More hotels in Cornwall >>